Honesty
It is a thanksgiving post!!
To whom?
Humans they are staying honest!
Don't You believe?
Wait!!
Let me Explain in detail!!
I've got the chance to taste the real innocent faces of people by whom this world is running!
I was returning from my match at Salem with my friends and got dropped at Perumanallur. I was having My Sony 14.1 Megapixel Digital Cyber shot camera with me on the right pant pocket.
I had picked bus to Tirupur, my home town from there and after taking ticket, I was shocked to see the camera in my pocket missing! Immediately I had decided to go back -Perumanallur however! On the mean time I had tried to confirm with my friends whether it was left out in the Car itself or not and went in vain.
I had got down at the next bus stop to travel reverse (opposite again). It was an hard 420 seconds to wait for the next bus and seeing people travelling in Two Wheelers in a rush and relax mode.
At last a Town bus picked me up there after 7 minutes and I was nearly hanging on the steps even though number of seats were available for sitting. I was looking at disgust when the other buses crossed our town bus.
In the meantime, more thinkings were running on my mind. Why this happenned to me? How did we miss it? Or this camera was not bought with the right money? I finally came to a solution which was not actually in my hands that if the Camera could not be recovered/restored means the money spent on that Camera is not right!
After 3 mintues of more anxiety, I reached Perumanallur and it looked completely different when compared to it was 10-15 minutes before. I incidently remembered my climbing in to the bus in an hurry and I eventually started my enquiry from there in a shop near by it in the corner of the turning road.
Could you Guess!?
The shop keeper hinted me that some one had given the camera to the Traffic Police Constable. And I immediately moved to him and said the details about me and the camera which went missing while I took bus 15 minutes before there. He asked me to prove that it is mine. And I replied him to go through the photos from which you can identify me and after proper verification he handed it over back to me.
I am unable to give you the real face of Honesty who had picked and handed over the camera to the TPC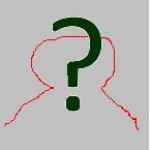 But believe me that I could show you the other two honest humans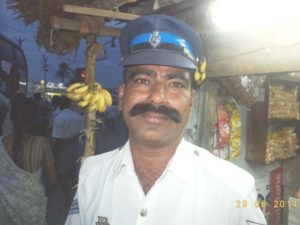 Atlast of all the above, my conclusion came good for me with the Honesty of fellow human being and I could not forget the attempt of mine to reach the missed camera with some sort of approach also.
Finally I thank those honest people for being honest and wish to introduce them to you all my dear friends.
If this incident could bring some awareness and something good about our environment and culture it is the success of this post actually!!
That was the camera with which you are viewing my match reports via photos and videos!!!