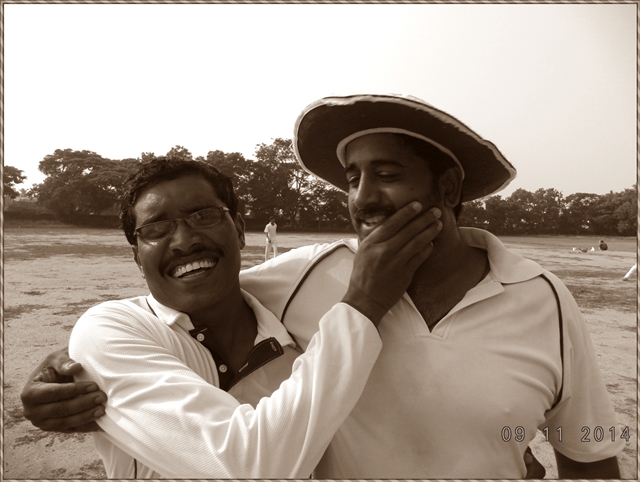 Welcome to My Match Report – 09.11.2014 Friends!
MATCH REPORT: DCAT 1ST DIVISION CRICKET LEAGUE MATCH
Today we are going to watch the TNCA – DCAT (District Cricket Association of Tirupur) 1st Division Cricket League Match played between Tirupur Textiles Recreation Club and Charms Cricket Club at the TTP Mills ground on 09.11.2014.
The captains of the team were Mr. Jayakumar of Tirupur Textiles Recreation Club and Mr. Selvakumar of Charms Cricket Club. Charms Cricket Club won the toss and chose to bowl first. It was yet another a cold day. TTRC batsmen played slowly initially.
Charms Cricket Club managed to scalp 4 wickets within 18 overs of the match. It was a drawback for the Charms and advantage for TTRC that it's captain Selvakumar finished his quota within 36 overs of the match which resulted in 14 wicketless overs for Charms Cricket Club. Tirupur Textiles Recreation Club scored 215/9 in 50 overs. Opener Karthikeyan scored 43 runs and the middle order batsman G. Kuppuraj hit a hard fought 78 runs and remained unbeaten till the end. Dinesh scalped 3 wickets for Charms Cricket Club. Selvakumar and Sathish picked 2 wickets while All rounder Sabarinathan picked 1 wicket.
The chase was not good as one expect. Charms captain Selvakumar fell within 3 overs of the match. But the other opener Balachandar and Sabarinathan played a vital role in leading the chase for Charms. It was the middle order batsmen who let down their team in the end. Charms was short by 23 runs with 27 balls in hand. Last 5 wickets fell down from Over No. 40 to 45.3 overs. One must notice the game plan inserted by TTRC. Offspinner Karthikeyan bowled from one end offering continuosly a plot to hit and fail while the runs were drained / controlled from the other end. Charms Cricket Club managed to score 192 in 45.3 overs. Opener Balachandar scored 63 runs and Sabarinathan scored 66 runs played a vital part in the chase went in vain. Karthikeyan scalped 4 wickets, Immanuel and Saravanan picked 2 wickets each for Tirupur Textiles Recreation Club. However we had witnessed a nice cricket treat!
MATCH SUMMARY
Tirupur Textiles Recreation Club scored 215/9 in 50 overs
Charms Cricket Club scored 192 in 45.3 overs
Stars of the Match: Karthikeyan (TTRC) – 43 runs and 4 Wickets & G. Kuppuraj (TTRC) – 78 runs Not out
Refer our puzzle questions here
Still 1: Not out! Batsman reached safe
Still 2: Batsman beaten
Still 3: Batsman safe; Keeper and bowler could not reach
Still 4: Batsman out: Caught Behind
Still 5: Ball wide; Keeper gathered the ball superbly
Still 6: Batsman already safe; Keeper did not gather the ball properly
Still 7: Catch not taken; Batsman safe and earned a single
Still 8: Batsman edged the ball on to his pads
Still 9: Catch dropped by the Keeper and Bowler at the Bowler's end
Still 10:Catch not taken; Ball reached boundary
Still 11:Batsman edged to deep leg for runs
Still 12:Catch not taken; the fielder did not even realize that was a catch
Still 13:Catch taken brilliantly
Still 14:Catch taken
MATCH PHOTO ALBUM
[Hint:Click to view in full resolution]
Finally and as usual I had umpired this match with Mr. Sathish Kumar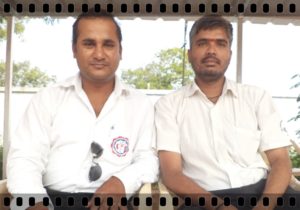 Thats all for the day!
Hope you all enjoyed the match!!
Let us meet in an another match report!!!