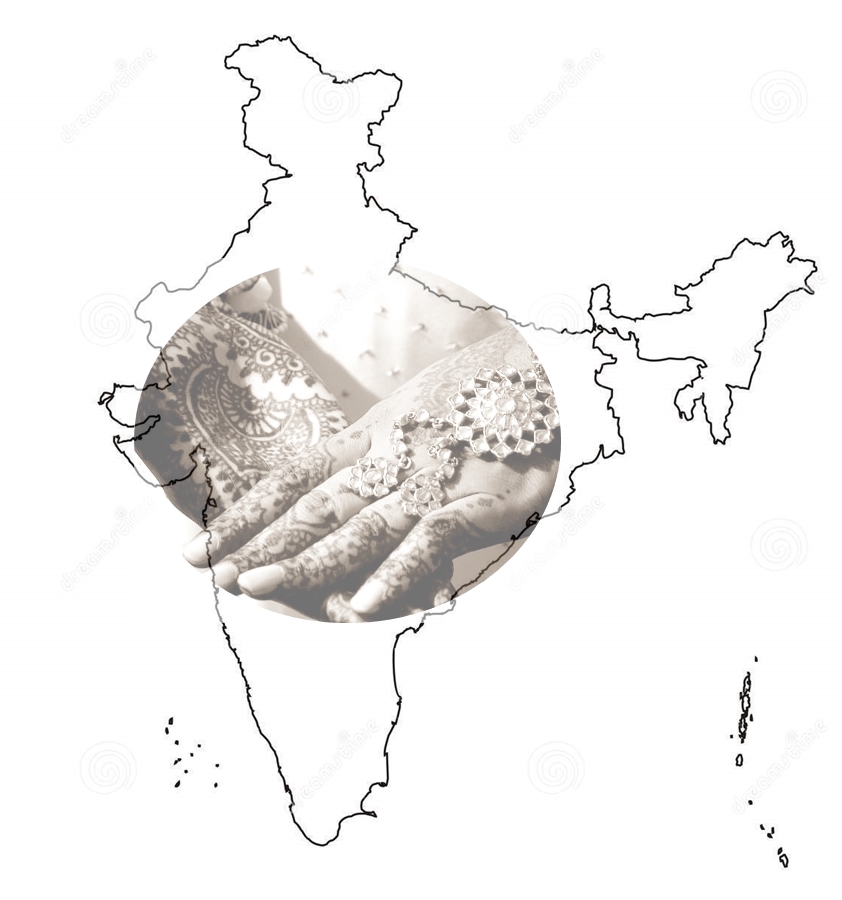 Thanks to Manpreet Kaur! Because She and her tweet share was the main reason behind this post which induced to search and reach the facts and reasons behind Indian Traditions especially Marriage Function.
This article is posted with the references from the books of Honourable Authors INDIRA SOUNDARRAJAN, SWAMY. ABAYANANTHAJIDAS and KEE.RAMALINGANAAR.
MARRIAGE
In India, it is familiarly known that Marriages are arranged in Heaven. It is essential to follow the traditions of marriage. There are certain customs and rituals to arrange a Marriage Function. It cannot be avoided or teased only for the reason that we don't know them.
Basement is the foundation for building a good house. Likewise, Marriage is the foundation for an individual. Marriage Life is like a thousand year crop. A man and a woman share their heart, history, values and body to give birth to a new generation. Married Life should always be like a Lamp with Thread and Oil. It should not be Forest Fire which will destroy the Society.
And hence our ancestors followed certain customs and rituals to select the couples not only by Color, Height and Weight but also by Character, Education and Wealth.
They verified the matching of Horoscopes of the Groom and Bride first. If only they are matching, they will go for the willingness of the families of couples. If they are interested, will fix the marriage date and arrange for the customs of Marriage Function. The main part of the pre-marriage function is 'Welcoming Groom' like a King in Street. But the real reason behind is that to Identify whether he is Genuine and Unmarried or not. If he is Genuine and Unmarried he will never step back from the event.
Marriage Function is not at all over once the knot is done. It will prolong upto 'Shanthi Muhurtham' which will be arranged at the Good – Right Time. The point which induced me to get angry and spread a bad word – Stupid is that the tweet was in the tone that it (Marriage Function) is a waste of Money, Time and out dated. I really apologize for calling 'Stupid' but the fact is that we did not realize the real facts behind every custom of this Nation.
Of Course! Manpreet!, You are quiet right to give me a befitting reply and helped me to study these facts. I believe that you will not mistake this post. As per your words, It was convincing that during those days they had not often gathered and hence during the marriage function they all might have had gathered and spent time altogether. Now-a-days Science has developed and being so advanced, everyone may witness and bless from anywhere in the world.
Dear Friends! Water in the screen will never fulfill your thirst. Marriage is an Important Happening in our Tradition. It is the base foundation in everybody's life. It is being performed only in the motive that the gathering will help the relations to get closer and share their feelings and wishes. A Positive vibration will really admire the young couple to start their life in a positive and an energetic note. A marriage function will give a place for meeting, choosing Grooms and Brides for their Girls and Boys respectively.
Yes! Indeed! Now-a-days it is an expenditure for those who don't want to mingle with their relations. Not All persons are money minded! It also gives a Social Responsibility for the Couples to respect and keep up their traditional family values.
Thanks again to Manpreet without whom this post might not be here!
For Visitors' understanding, please find below the Screenshot of Arguments about Marriage Function

And Finally
As far as myself concerned there are only two groups: who follows the Traditions and who don't. And hence none could present an unbiased view!
My point of view was that Treating a Marriage Function only as an Expenditure might be a foolishness if they really don't know the reasons behind the custom
There are several books which talks, researches about the Indian Tradition and their customs and i'm surprised that somebody writes books but not aware of such editions
Our Ancestors never told to be like DUMBS and Fanatics. They showed the path how to live. That is the benchmark – Example set by Our Ancestors for the goodness of US only.
At Last! It may be good for Western Culture that 'I will be like, What I think to be and How I think to be' But it is the Indian Culture to obey the Orders, follow the Orders of our Elders sincerely.
Even though we are Individuals We should adhere to the Society which will take care of its Children
INDIAN TRADITIONS ARE UNIQUE AND ADVANCED WHEN COMPARED TO THE TRADITIONS OF REST OF THE WORLD AND THE MOST IMPORTANT FACT IS THAT IT IS SUITABLE FOR ALL AGES OF TIME