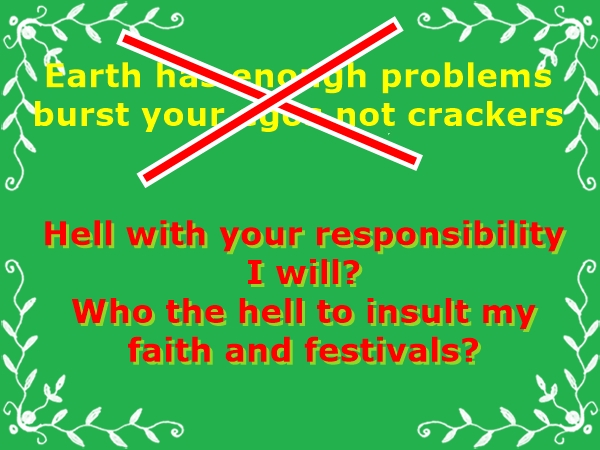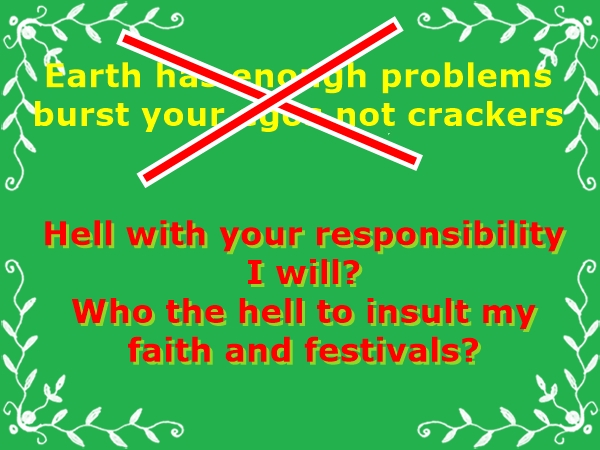 Why should I not burst crackers?
Who the hell are you people insulting our Festivals?
I will!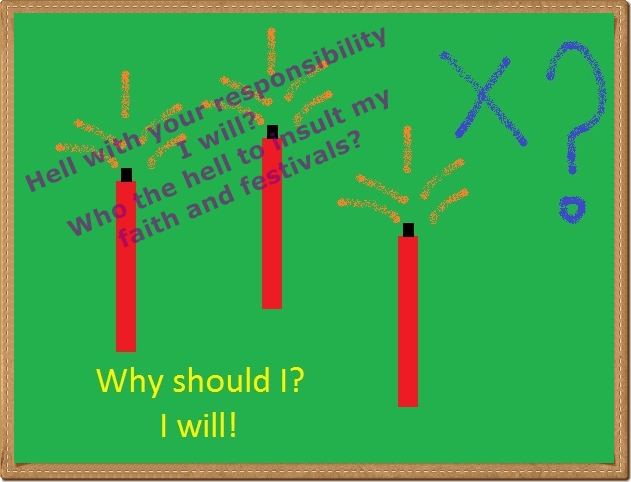 Hello! Acting Global preservers! Don't play with our heart – religious customs!
WE TREAT THIS PROPAGANDA TO STOP BURSTING CRACKERS IS AGAINST OUR HOLY CUSTOM AND AGAINST OUR CULTURE! WE, THE PEOPLE HERE ARE THE PIONEER OF HUMANITY TO ADOPT CULTURE AND DON'T TRY TO ACT SMART BY DOING LIKE THIS!!!