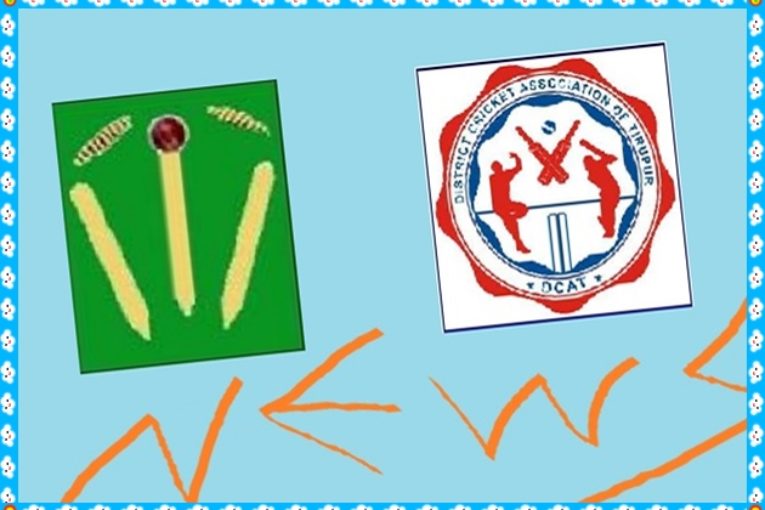 Welcome to Our News Section!
Good News for Cricket Lovers in the district of Tirupur!
Yes! District Cricket Association of Tirupur (DCAT) is hosting the prestigious TNCA City vs Combined Districts Under 16 Match for N.R Samiappa Mudaliar Trophy 2017 in Tirupur for the third consecutive year!
N.R Samiappa Mudaliar Trophy 2017
Match between

: TNCA City Under 16 and TNCA Combined Districts Under 16 Teams

Match Format

: 3 Day Match

Match Days

: 13.10.2017, 14.10.2017 & 15.10.2017

Venue

: Wyre Sports Park Ground (Turf Wicket), Murugampalayam, Tirupur

Match Time

: 09.30 Am on Day 1 & 2; 09.15 Am on Day 3
Don't miss the Cricket Treat!